I was delighted to receive an award in this category - chuffed indeed as both my designs on show involved a great deal of thought and consideration. Interesting back stories - one for a chap in his late 70s with issues regarding his heart, lower back and knee but that's not why he came to me - he wanted me to build him a beautifully light bike with chrome lugs and a sloping top tube that would take his brand new 1" Chris King threaded headset....aha I thought, I'll need a set of Manorina lugs from my new best friend Darrell Llewellyn McCulloch.
The other unusual decision I took was say yes to my customer designing his own graphics. I arranged for his wishes to be transformed into a set of decals that met with my approval. Hence 'Eliz. Colebrook' rather than 'Beaumont'. Result - one very happy customer.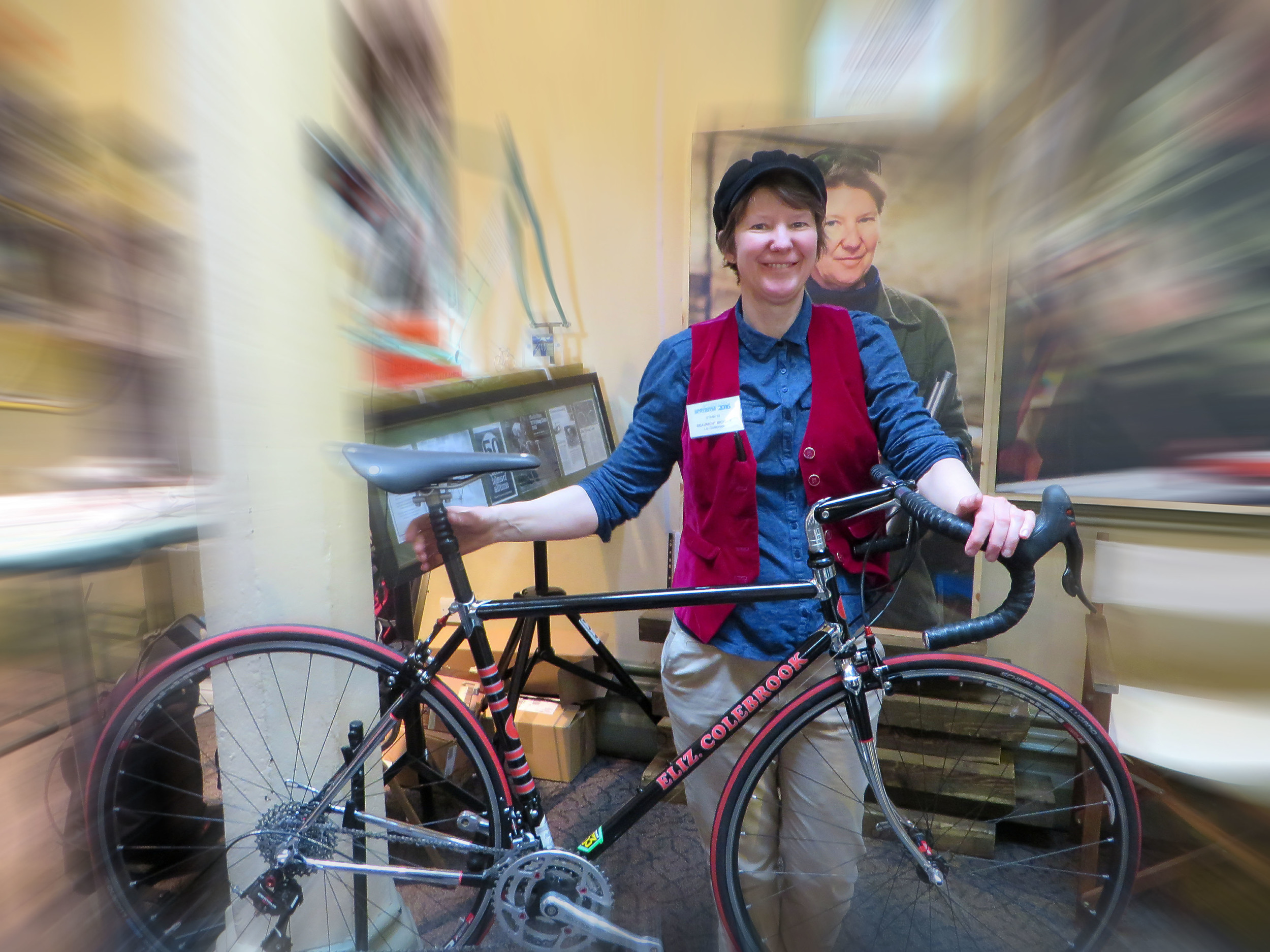 My other build on display was built for a poet in residence at an Arboretum. She was given a Rohloff back in the eighties and always wanted to have a frame built around it so off it went to Germany under my instruction for a full refurb. In terms of design, low gears were essential but crucially the rider's stature suggested a step-through with substance as she'll be carrying poetry books as well as groceries.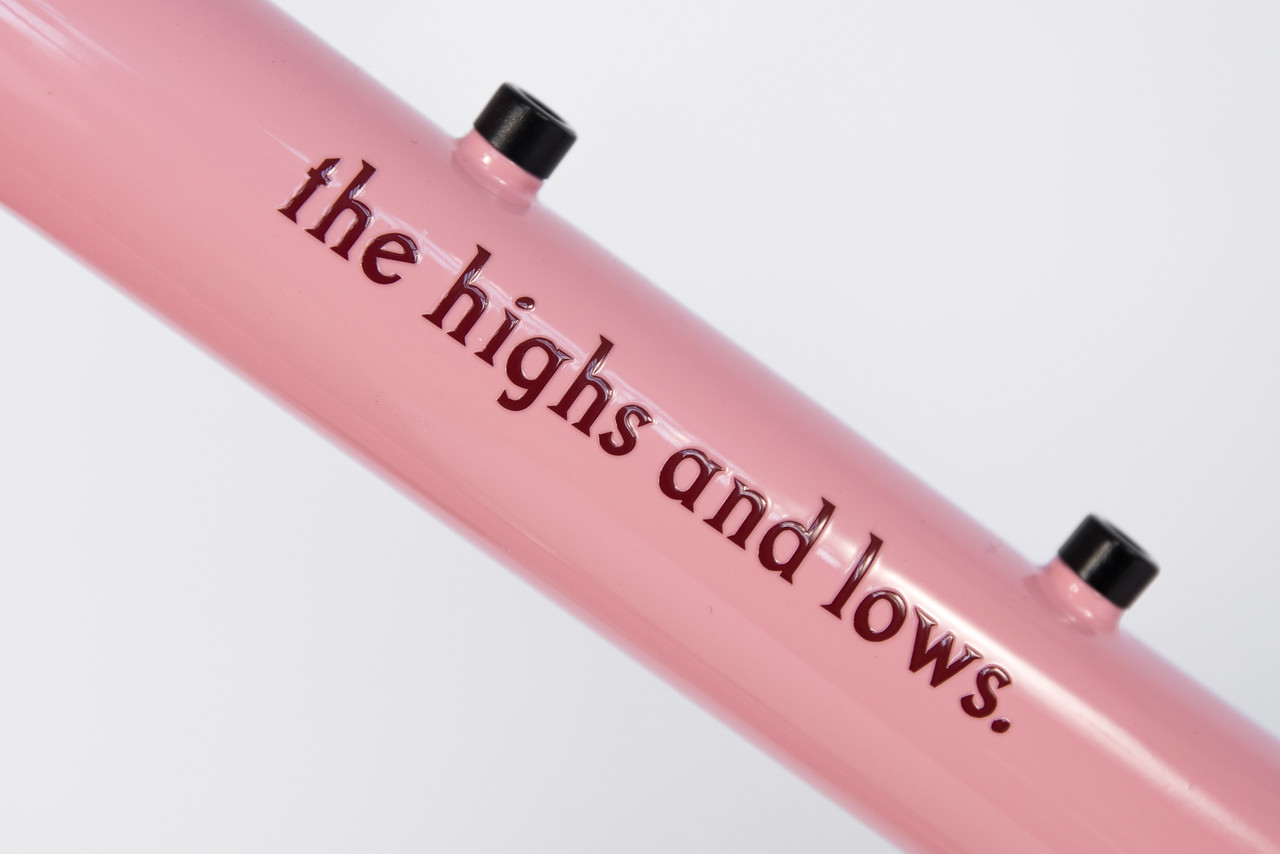 Trevor Jarvis, custodian of the iconic 'Flying Gate' joined me on Saturday and Sunday. I am hugely honoured to build for Trevor along with Jeremy Cartright. We had a frame on display giving Trevor ample opportunity for banta. Jeremy brought his family along and his 1 year old was very taken by my business cards just at the right height for her. I think she gave them all out.
If you'd like to know more about ordering a handbuilt Flying Gate get in touch with Trevor directly trevor@tjcycles.co.uk www.tjcycles.co.uk and if you'd like one of my frames, I'd love to hear from you... liz@beaumontbicycle.co.uk
And finally, thanks to everyone who came and visited my stand - it was great to receive so much interest and hear your positive comments
Liz.